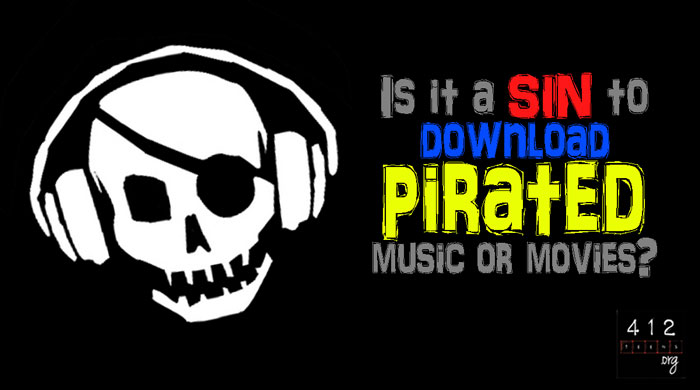 I try to watch movies in theaters most of the times. But when some good movies come, they go out of theaters, when I decide to watch. In Chennai, most moves wind up in 2 weeks.
Last week, Myself and Nithya watched the movie "Mayavan", which I got from a friend, which was downloaded from internet. The movie is really interesting and the concept, acting, direction, cinematography, direction all are really nice. Never expected such things from a tamil movie. The next day, when we had a discussion about the film "Anbe Sivam". Immediately, watched the movie on YouTube.  Yes, the full movie is available there.
We worried that we missed to watch the movie "Mayavan" on theater. We both are not active on social media and news sites. We get the info about good movies by word of mouth only. When friends praise a movie, we try to book in a nearby theater. Most of the times, it would gone away. We wait for few more weeks to get good HD pirated digital copy of the movie and watch it.
Piracy is evil. It is killing the cini industry. But it is non-stoppable.
Yes. I agree that. But, what we have to do when there is no screening of movies near us? Do we have to cross cities to watch a  movie ?
When I was a kind, in my native kanchipuram, there was Indira Theater. it will screen good movies for second time. When a movie go out of first time screens, in a month, Indira theater will screen it again. There was Pandiyan Theater, which screens for third and fourth times of good movies. Nowadays, those two theaters were closed. Cant see such theater in kanchipuram or in chennai.
Discussed a system with Nithya to pay for the movies we see in pirated copies or youtube like websites. She told that she can pay 100 Rs for each movie she sees from home.
Here is a concept.
1. A mobile app or web site to get donations.
2. It will list all the movies
3. User can select a movie
4. Producers Bank details are displayed here. User can add in own bank and transfer money or donate via our app/site.
5. Users enters "Donate" Button
6. It asks for amount and redirects to payment gateway
7. Payment should be done via Credit card, debit card, net banking, PayTM like systems etc
8. Once the payment is done, the amount should be credited to Producer's account.
If such system is available, most of will be donate money for the movies we like. We can start with tamil movies, then we can expand to other languages.
The alternate solution now available is "Amazon Prime Movies". I am still not a prime member. Never experience it. Dont know it will be a hit in country like India where broadband is still a dream in most of the places.
Offline watching is still the usual thing here. Most of the people, who travel in train or bus, are watching a movie. For them, offline sharing is the easiest way to watch the movies. I think, amazon prime can not reach them, as traveling wont get  good internet connection here.
I believe that such donation system will workout, if done properly and marketed by all the movie stars.
We need the following systems to build such donation system.
1. servers to run the application
2. mobile apps for android/iOS
3. Web site/ web application
4. Movies list
5. Producer's account details
Need to discuss with the producer's and get their account details.
We can expand the same idea to software industry, music industry and ebook industry too.
Comment here if you are agreeing/non-agreeing/interested to do this a project/etc
Promote this idea to the startups and investors. If someone can do, thats a happy news. if no one does, we can do it.
Image source – https://412teens.org/qna/is-downloading-pirated-music-or-movies-a-sin.php