This 2019 was a slow year for me. I intentionally slowed down on all my activities. Though I had tons of to-do items, I left many things without doing. Did only high priority things. Health, Family, and Job were the top priorities. All other things are kept undone. whatever done, they are gift for me.
See, I am writing Annual report for 2019 in April 2020 🙂
Bad things first.
Not kept many promises
I took many tasks from many friends. But did only very few. Life become too busy this year. Sorry friends, If I had missed any of the tasks for you. Will learn to say "NO" in 2020.
No regular exercises
Missed daily exercises. I did not get time for that. No. I did not put that in high priority tasks. I am keep on saying to Nithya that I will reduce my tummy this year, for the 7th year 😦
Distractions
I am being distracted by too many fancy items like social media, new tech happening, gadgets, camera news. Have to reduce the time being spend on these things. Various tech groups on telegram, took more time. Should quit all tech groups on telegram and whatapp and use only mailing lists for any technical communications.
There were few more personal sad moments. Its okey to be sad, unhappy sometimes. They teach more about life.
Now good things.
In Short.
Kaniyam Foundation is rocking, with many books, events and open source applications.
Got 1000 Ebooks from TamilMann Publishers with the help of UTSC Canada
Completed reading 51 books. வீரயுக நாயகன் வேள்பாரி – சு. வெங்கடேசன் is awesome.
Built a low cost ScanBox to scan books with mobile.
Traveled to Srilanka to celebrate 16th birthday of Tamil Wikipedia.
Adopted a girl baby – Iyal
New born boy baby – Paari
Nithya wrote books on Machine Learning and Deep Learning in Tamil
We got "Tamil Internet Couple" Award
In Detail.
1. Books
Kindle helped to read plenty of books. This year did not read a single physical book. All technical content available online for free. FreeTamilEbooks.com and Kindle Unlimited provide enough good Tamil ebooks. The below are the books I completed reading.
வீரயுக நாயகன் வேள்பாரி – சு. வெங்கடேசன்
R.சோமசுந்தரத்தின் காதல் கதை – டான் அசோக்
அமேஸானில் இ-புத்தகம் வெளியிடுவது எப்படி – விமலாதித்த மாமல்லன்
அடுத்த கட்டம் – என். சொக்கன்
பல ரூபங்களில் காந்தி – அனு பந்தோபாத்யாயா
கொம்பு முளைத்தவன் – பா. ராகவன்
புருனோவின் பயணங்கள் – பாகம் – 1 – புருனோ
கருப்பி: அருணா ராஜ்
ஜென்சி ஏன் குறைவாகப் பாடினார்? ஷாலின் மரிய லாரன்ஸ்
கந்துவட்டி தான் தமிழ் சினிமாவை இயக்குகிறதா?: உண்மைக் கதைகள் – கேபிள் சங்கர்
காஸ்ட் அவே – தனிமையில் ஒரு காதல் கதை – தி. குலசேகர்
மோஸாட் – என். சொக்கன்
பாடிக் களித்த 12 பேர் – எஸ்.பி.சாரதி
Atomic Habits – James Clear
Programming for Beginners: Learn software engineering with Kotlin – Tim Lavers
Algebra – Very basics
Building Machine Learning systems with Python
Docker Cookbook
20 Python libraries you aren't using
வீரயுக நாயகன் வேள்பாரி – சு. வெங்கடேசன் is a wonderful book, which kept me busy for around 3 months. All weekends spend with this book. All other activities were stopped. Immersed in this book and lived in a hill station with Paari, Kabilar and the people there.
What are the books you are reading?
2. Kaniyam Foundation
Kaniyam Foundation is our biggest work this year. We have done some great achievements which we were dreaming for many years.
Here are few of the happiest activities we did.
2.1 1000 Ebooks project.
Got 1000 Tamil Ebooks in Word Format from TamilMann Publishers. Sarborough Campus, University of Toronto (UTSC) Purchased all the books. We are working on processing all the content, to add cover image, add meta data, neatly format as epub, mobi and PDF. Will release them all free by this year end or next year.
Here is the list of books and project plan http://www.kaniyam.com/call-for-donation-to-buy-1000-books-in-unicode-format/
2.2 Scanbox
We were searching for a good low cost scanner. Could not find one. Hence we built one ourself. With this Box type Scanner and with a Smartphone, we can Scan books in decent quality. It costs around 5000 INR only. Check for the detailed behind the story.
https://goinggnu.wordpress.com/2020/04/20/making-of-kaniyam-scanbox-diy-scanner/
2.3 Podcast
Podcasts are being very useful nowadays as we travel more. When FM is boring and YouTube loads full of advertisements, Podcasts help a lot to listen more on our desired topics.
We started below podcasts. Kaniyam – To curate Tech talks in Tamil and Talks on Politics
Created a python application to download any video from YouTube, convert to audio, upload to archive.org and publish as podcast. with one command running, we can convert any audio to podcast easily now.
Get the code here – https://github.com/KaniyamFoundation/YouTube2Podcast
Khaleel developed this application. Anitha made as web application.
We will post more episodes in 2020.
2.4 TTS website
Last year we developed a command line application to convert any tamil text file into audio file – https://github.com/tshrinivasan/tamil-tts-install
This year we converted this to a web application and launched http://tts.kaniyam.com
Any user can register, upload a text file. It will be converted to mp3 file and send to registered email. Thanks to E2E Networks Ltd for providing a free server for us to host this web application. Thanks to Balaji from KanchiLUG for developing this application.
In 2020, we shut down this service as this was used very less. Still it is a very good experiment. Source code – https://github.com/KaniyamFoundation/tts-web
2.5 Creative Commons License Announcements
Anwar worked all the year to meet and discuss with many authors and publishers, to bring their works in Creative Commons Announcements.
Here is the list
See all efforts here – https://github.com/KaniyamFoundation/CreativeCommonsAnnouncements
3. Travel
This year I have traveled to below places.
1. Salem – Advanced WikiSource Training
We had a advanced wikisource training. Met many contributors all over india. We discussed a lot on increasing contributions for wikisource projects. photos are here
2. Sri Lanka – Tamil Wikipedia – 16th birthday celebrations
Recently Tamil Wikipedia reached 16th year. We celebrated it at Srilanka. Spent 6 days in Srilanka. 3 days site seeing and two days conference. Visited Noolaham Foundation and their team, their book scanning progress etc. photos are here
3. Villupuram – To release our new mobile app for FreeTamilEbooks.com
4. Madurai
Visited Madurai 4 times. Read below to know why.
4. Family
We had two new members to our Family. After Viyan born, we decided to Adopt a girl baby. We applied at CARA Website. http://cara.nic.in It has been a long wait. We totally gave up on the progress.
4.1 Iyal
When Nithya is 2 months pregnant for the next kid, on fine day, we got a call from CARA that we have matching girl baby at Madurai. After 4 visits to Madurai for official formalities, She is our baby now. We named her as "Iyal" ("Meaning in Tamil – Prose, Tamil Text")
She is 3 years old, pretty, girl. After few months of initial hesitations, she is well settled here. She joined nearby Kids school. Doing her Pre.K.G now.
Thanks to our parents, brothers, neighbors and friends for all their support on this.
Read more here – https://onroads.wordpress.com/2019/07/17/welcome-to-new-girl-baby-to-our-family-iyal-thanks-to-cara-nic-in/
4.2 Paari
In the Christmas day, we were celebrating and sharing gifts for all the kids at our apartment. In the evening, it happened that we admitted Nithya in Hospital. At 10.13 pm, Nithya gave birth to a boy baby.
I was reading awesome book "VelPaari". A historic story about a Tamil King, "Paari". All the reading moments were unforgotable. Can not choose any other name, other than "Paari" for our new kid.
4.3 Pongal Greeting cards
Like previous years, this year also, Viyan and his friends draw numerous Pongal Greeting cards on Postal cards and send to our friends and relatives. If you want to get one next year, mail me your address.
4.4 Suresh Marriage
My brother Suresh got married. Realized the importance of family and relatives during this period.
4.5 Viyan in Tamil medium school
We joined Viyan in Christ King Middle School, East Tambaram. It is a Tamil Medium School. Do you know the school fees? It is 1000 Rs Per year. Yes. 🙂
He is happily studying there. We are so happy to see his growth there. Learning is so enjoyable for him at his own mother tongue.
4.6 Bought TV
After many years, bought a TV. We used that to conduct a Python Workshop at home. Watched few movies. As we dont have a DTH Connection. Using it watch movies at weekends and to dance with all friends and kids here. We had good DJ sessions at home with nice peppy dance songs.
4.7 Nithya
Nithya is very focused person. She released here 2 books this year. "Learn Machine Learning in Tamil" along with full video tutorials. Get the book here – Videos are here
She released her "Learn Deep Learning in Tamil" in a ebook release event by Dravidian writers. Get the book here
She has released 11 ebooks so far. Do you know how? We dont have TV at home for around 6 years. Whenever she is reading books or working on computer, I have to do all the house hold works. This is the gentle family agreement with us.
Get all her books here – https://freetamilebooks.com/authors/nithyaduraisamy/
4.8 Smartphone again
After few years of living without smartphone, 2019 gave me a smartphone again. Just to keep in touch with friends and to take more photographs of kids. I should use it very less and should not become an addict once again. Will share how it goes on next year.
5. Events
5.1 PyCon India – Chennai
Attended PyCon India Chennai event. Did a poster presentation on "Tamil Computing using Python and Kaniyam Foudation". Event Notes are here and photos are here
5.2 Python training at home
Conducted a One day Python Training at home. Our small hall holds around 15 participants. Will plan for more events at 2020. Photos are here
5.3 Ebook creation Workshop
Conducted Ebook creation training event. Happy to see that many people came from all around Tamil Nadu.
5.4 Tamil Hackathon
On this event, we got newbie programmers. They all wondered to know the technical requirements of a language has.
5.5 Project Tiger – Wikipedia community consulting
Attended this planning event for Wikipedia Project Tiger competition at Chennai. Photos are here
5.6 INFITT Tamil Conference – Chennai
Presented a paper on " Algorithms for certain classes of Tamil spelling corrections" – Slides are here.
5.7 FreeTamilEbooks Mobile App Release – Villupuram
We released the new version of Mobile app for FreeTamilEbooks.com – get it here and Photos are here
5.8 NLP Workshop at SRM Valliammai Engg Collge, Chennai
Conducted a workshop on Natural Language Processing for Tamil using Open-Tamil Python package. Photos are here.
5.9 Workshop on making Cover Images for Ebooks
Conducted a workshop at our home with new TV.
Missed many of the Indian Linux Users group, Chennai meetings. May be will resume after a year.
6. House search
To avoid a heavy travel, we planned to move a nearby place to Nithya Office. Explored many areas near siruseri. Checked Opaline, Hiranandini and more. Due to new kids arrival, we postponed this plan.
7. New Learnings
As I think every year to learn a mobile development language, started to explore Kotlin, Flutter, React, Angular. Read few books and practised very few items. As I am python guy, they are not so sweet as python. May be will learn them, if I do some real time project. As mobile is not my primary skillset to learn, reduced their priority. Maybe will learn and do some projects at 2021.
Machine Learning – Read Nithya's book on ML and practised them. Exploring on ML to build a spellchecker for Tamil.
Python. This year was my Pythonic year. Developed good lamda, DAG, and python scripts for office works.
AWS. Worked more on AWS and explore them more this year. Got a good understanding of cloud via AWS.
Guitar. Tried a lot to practice Guitar. It seeks daily practice. As Life became more chaotic, left the idea of guitar. My school friend Titus tried a lot, to teach me guitar by coming to our home and via online. Sorry Titus, Will learn it for sure, hopefully by 2021.
8. Awards
At INFITT conference, Myself and Nithya received "Tamil Internet Couple award" by TN Ministers. It was a very happy moment.
FreeTamilEbooks.com team received Open Publishing award, by Coko Foundation at Scotland. Though we can not attend the event, its good to see the recognition from international organizations. Details are here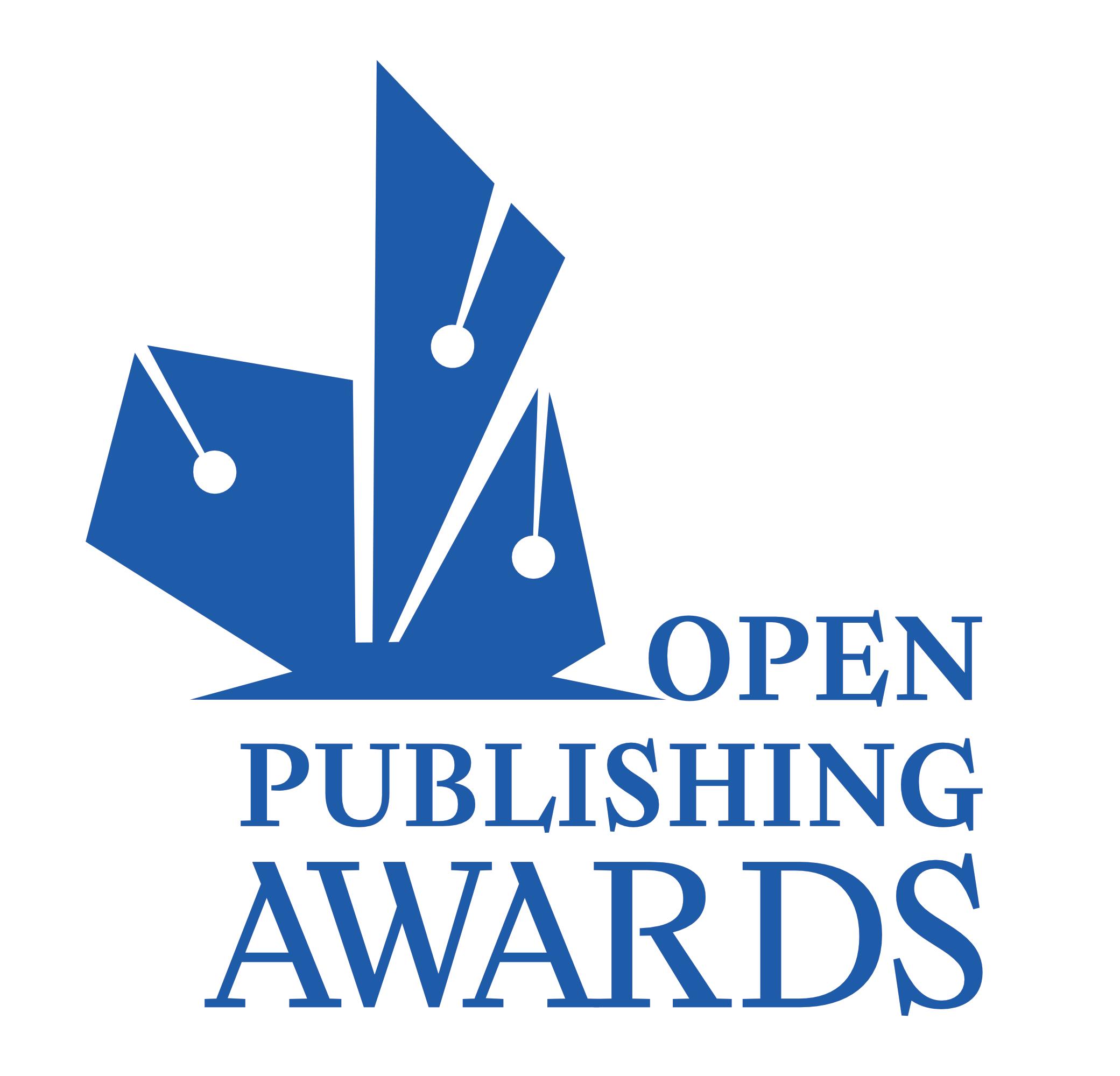 9. Software
10. Fanboy Moments
Met the below awesome people. They have touched many lifes through their great actvities and humblness.
My most of the technical life, open source contributions, liftstyle are by the noble actions of these people. Thank you all for all your great works.
11. Previous Year's Annual reports
You can read the previous year reports here.
https://goinggnu.wordpress.com/2019/01/17/annual-review-what-i-did-on-2018/
https://goinggnu.wordpress.com/2018/02/23/what-i-did-on-2017/
—
Seems so many good things happened at 2019. Thanks for all my family, friends, relatives, Open Source software contributors, Kaniyam.com/FreeTamilEbooks.com writers, Contributors, Indian Linux Users Group, Tamil Computing friends, TVFPlay.com friends, my manager Navin, teammate Jayakrishnan for providing a wonderful life to me.
I request you to write your annual review in as a blog post. It will help to review ourself, see the goods and bads, and to be thankful to all people around us.